It will be convineant if you have,
① Dual Monitors ② Webcam, ③ Webcam mount
good webcam mount we found https://www.funshop.co.kr/goods/detail/60859
Process to Access
Step 01
We will send mail to you to join this webex meeting, then push
Join Meeting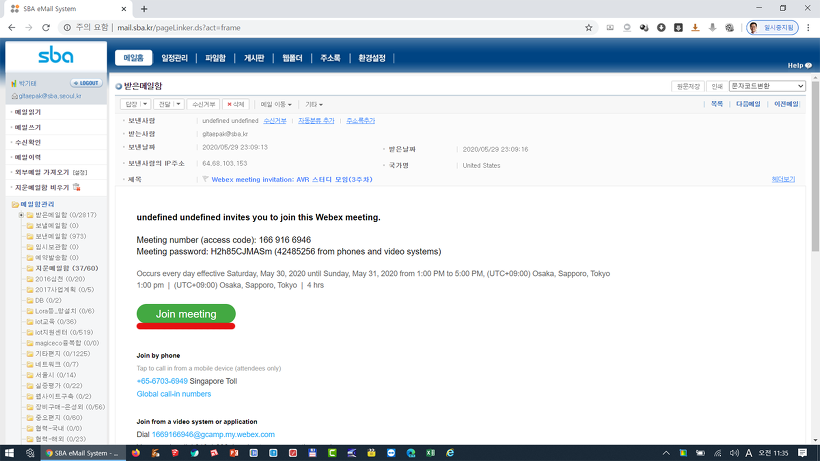 Step 02
Cisco Webex Meeting will start
Then open Cisco Webex Meeting
There will be a file bottom-left side, then install it.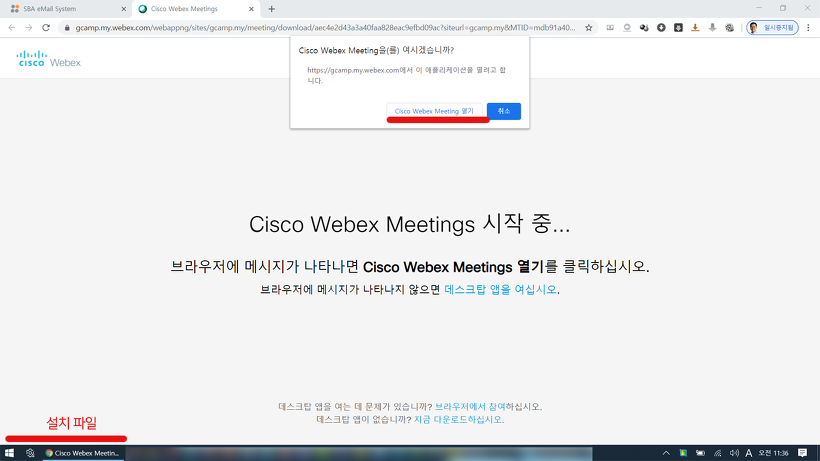 Step 03
user name and your email address and press 'Next'button.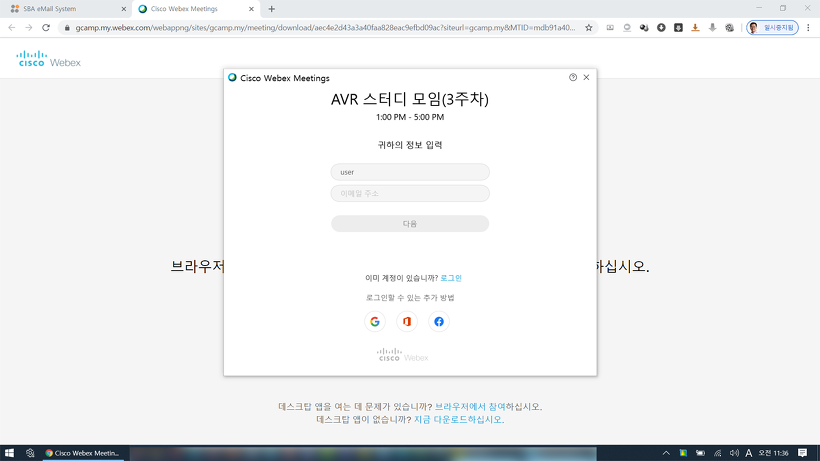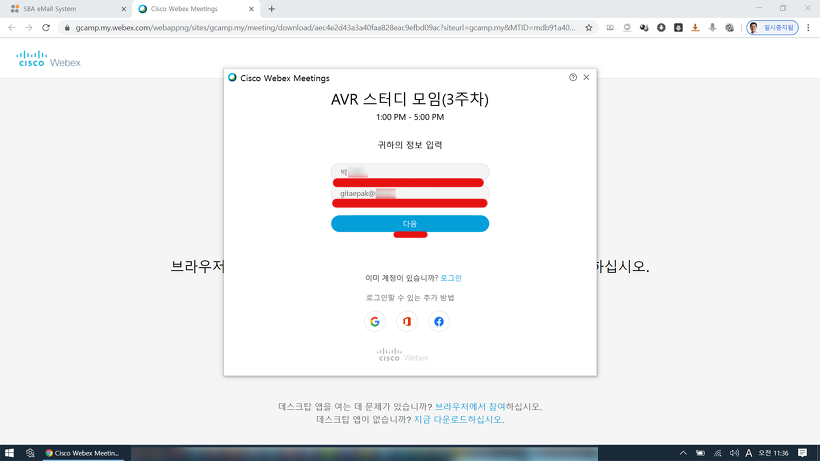 Step 04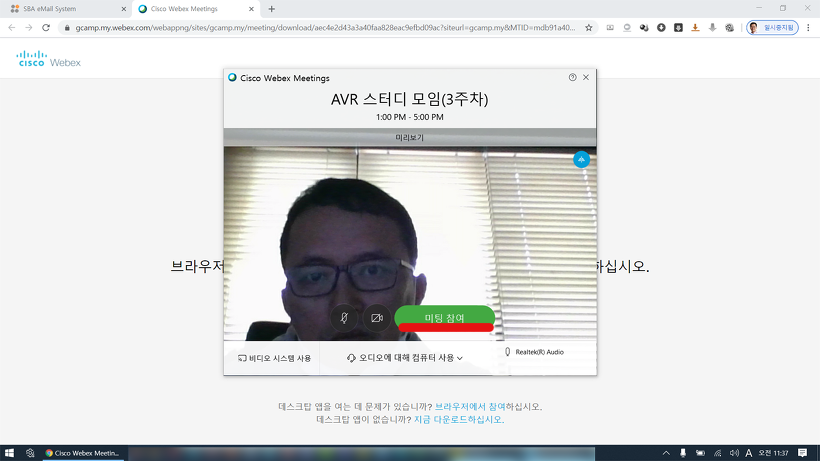 Step 05
In side meeting please, use text function instead of voice function.